Wood Family in Newton Co., MO
The photos on this page were submitted by Jerry Herd.
These photos belong to a member of the Trent/Wood myfamily community site, and anyone interested in research on these families should contact Jerry at jerherd@hotmail.com and he will be glad to send an invitation to visit the private site.
(Click on photos to enlarge, then use your back button to return to this page.)
---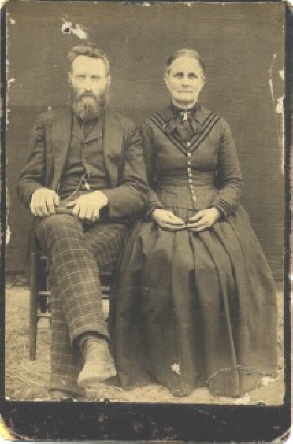 James L. and Louisa Childers Wood
---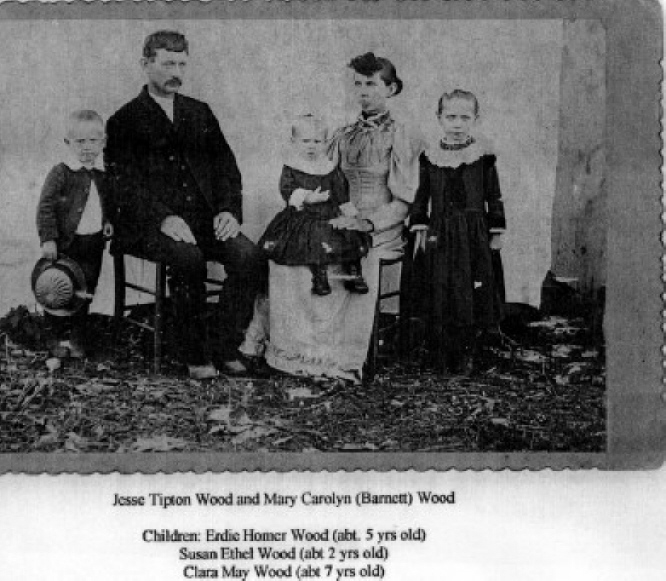 Jesse T. Wood Family
---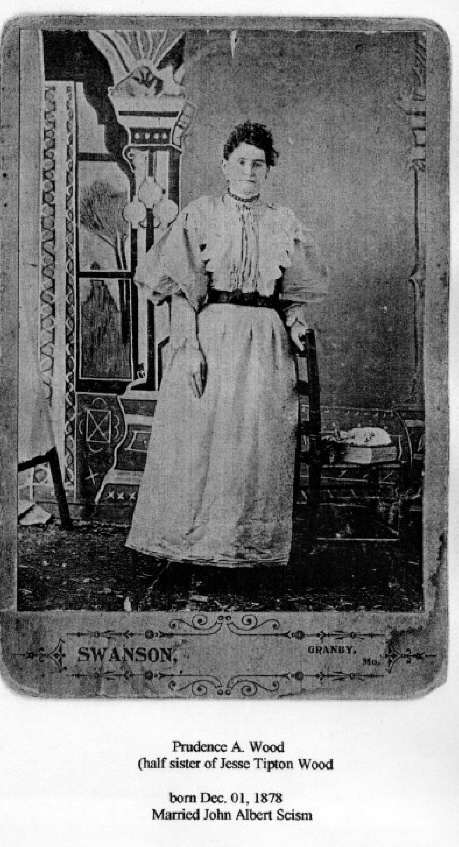 Prudence Wood
---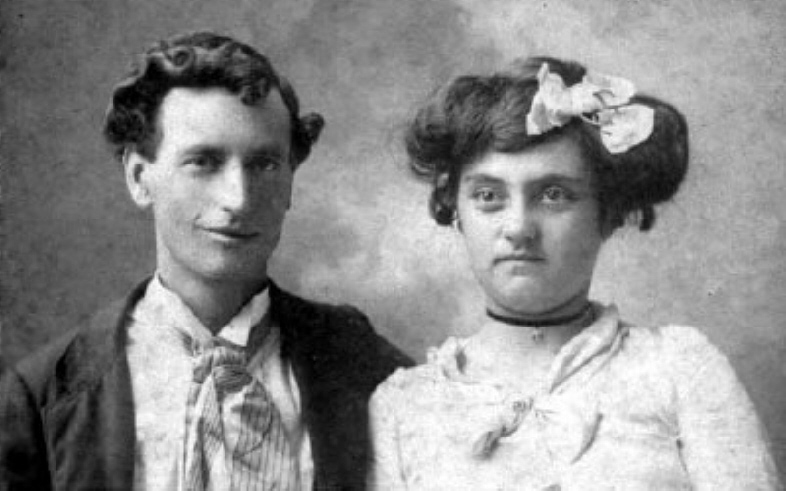 Owen Wood and Jennie Hilliard
---
Note: James L. Wood first married Sarah Hawk who died in 1863 in Barry county he then married Louisa Childers. He was born 1838 in TN served in the 76th EMM Missouri Militia and then in Co G 7th PMM militia and finaly in Co G. 15th Missouri Cavalry during the war between the states. James was the son of Tipton O. Wood and lived most of his life in Newton County dying in 1911.
Louisa Childers first married John W. Rodgers in Barry county who was killed while in Confederate service.
Jesse Tipton Wood, is the first son of James (and Sarah)
Prudence Wood b. 1878, daughter of James and Louisa, married John A. Scism.
Owen Atkin Wood, son of James and Louisa
---