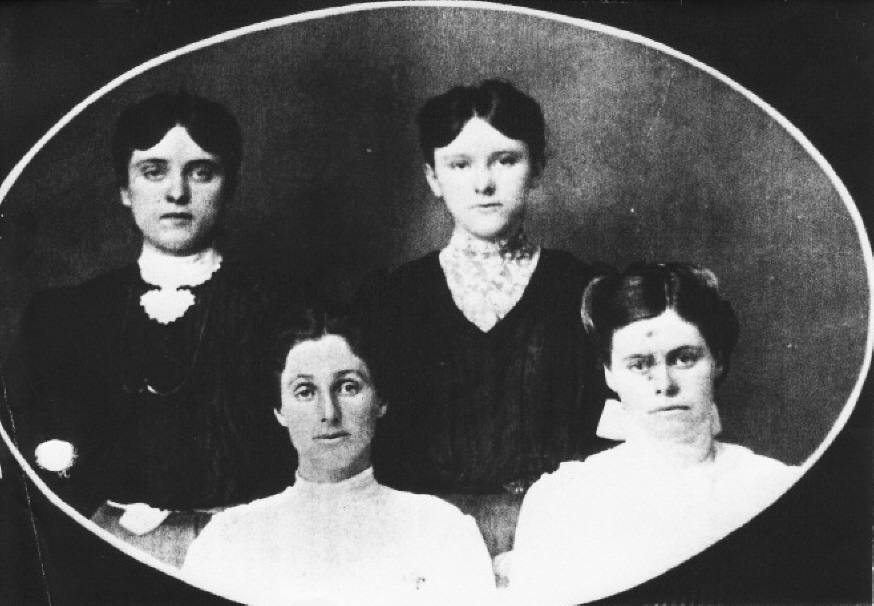 Some of Daniel and Sarah Thomas' Children
Upper left: Ona Bell Parker Davis b. 3/19/1886 Newton CO, MO, d. July 22, 1969. Married to James Day Davis.
Upper Right: Ethel Thomas Mitchell b. 8/12/1891 Newton CO,MO; d. 4/15/1974 Greene CO, MO. Married to Lawrence Mitchell
Lower Left: Nora Lucinda Thomas b. 9/9/1880 Newton CO, MO d. 10/9/1941 Nora married to: Pete Marshall, Alanzo Parks, Gerd Korthoff, Phillip Gonzales, John Caldwell. She had 15 children.
Lower Right: Ola May Thomas Miracle b. 4/12/1884 Newton CO, MO, d. 8/25/1947. Married to John Dixon Miracle
---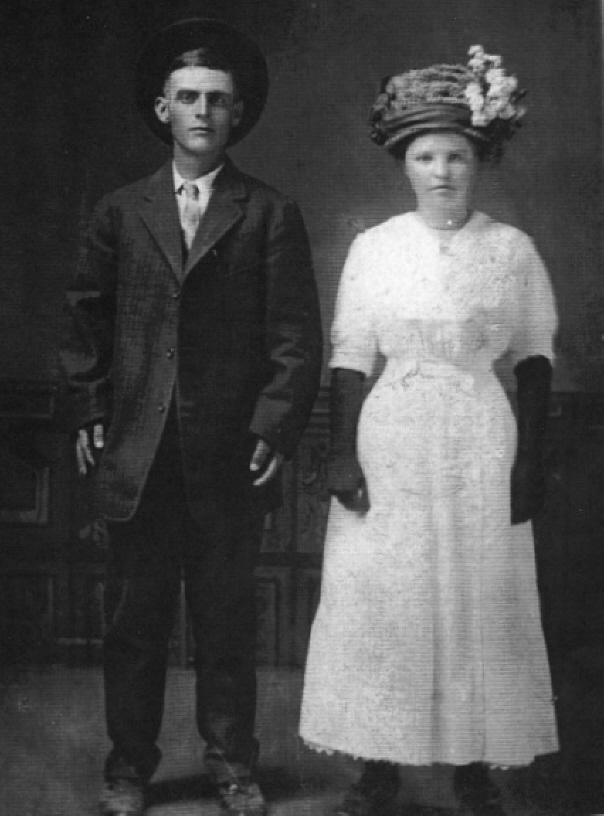 Arthur Marion Thomas b. 6/29/1886 Newton CO, MO, d. (suicide) 10/27/1938, with first wife Iva.
---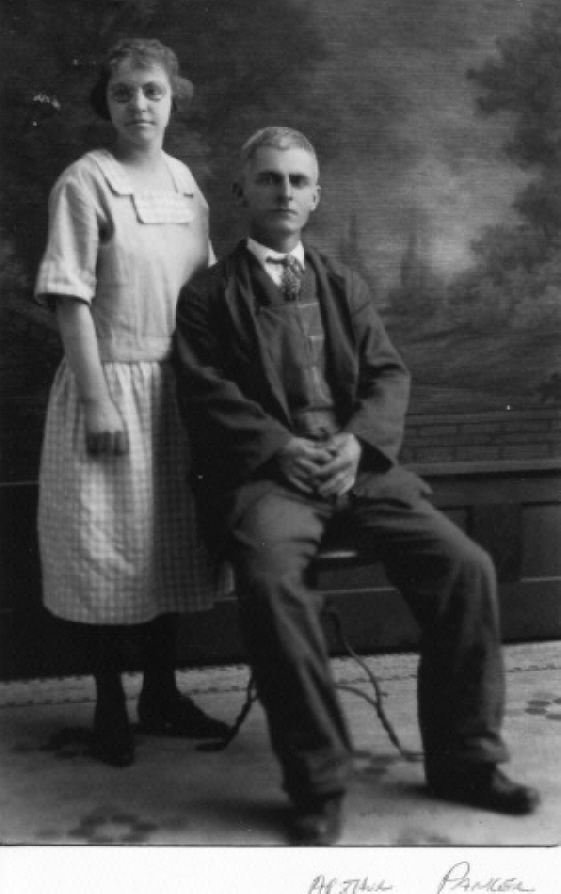 Arthur Marion Thomas with second wife Ida
---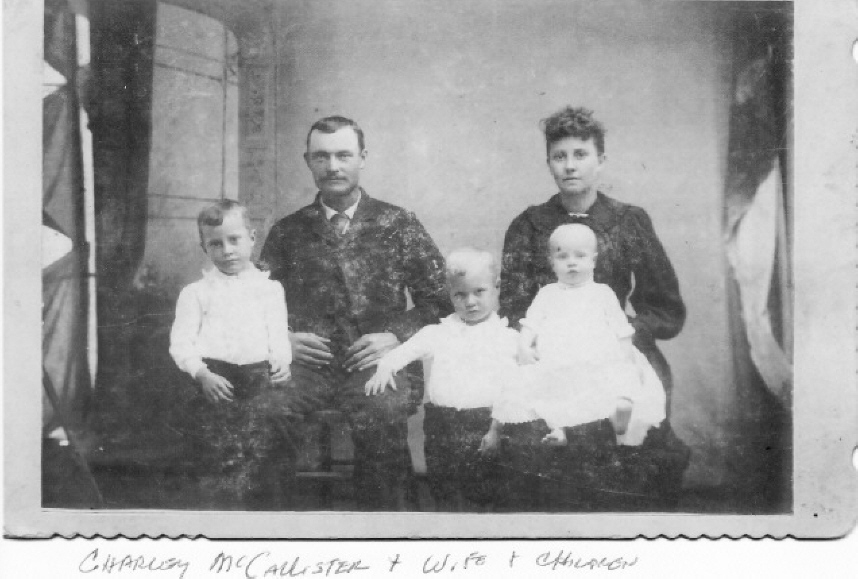 Charles Albert McAllister, son of Sarah and first husband Wm. McAllister,
b. abt. 1866, with first wife Maggie
and some of his children.
---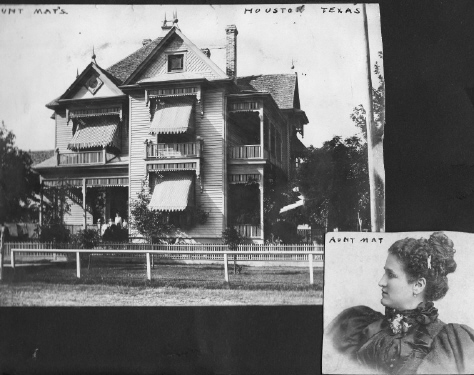 Martha Elizabeth Parker
b. 12/29/1862 Webster CO, MO, d. 12/17/1905 Houston, TX
m. #1 George Horseman 1877 Newton CO, MO,
#2 Henry Koenig, Sr. abt. 1882
---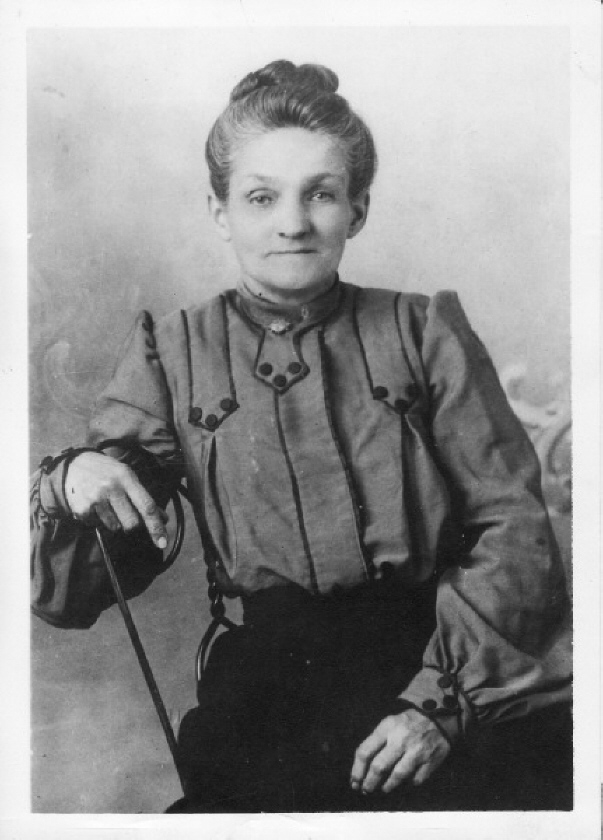 Melvina Jane Parker
b. 10/12/1855 Sangamon CO, IL d. 1/31/1938 Joplin, Jasper CO, MO
m. Silas Granville McBee 1872, McDonald CO, MO.
---